The DevOps approach means you will be handling more than just a single aspect of the product cycle. However, being stuck with acting as system administrator for your company can be a bad thing.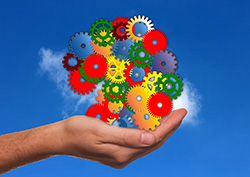 Since the practice was conceived back in 2009, the DevOps culture has launched a coup in the world of software development. By combining the development and operational aspects of building software, this approach has significantly improved the product cycle, enhanced the performance of software produced, increased the output of developers and has led to far better results overall than traditional IT development.
By involving developers at every stage of development and deployment, it has become easier to create more stable software with better-integrated components. Developers are now involved in the software development cycle from the beginning to the very end. As a result, operational functions such as customer service and quality assurance are also being handled by developers under this approach.
At the same time, DevOps has led to a greater involvement of users in every phase of software development. This is one of the key aspects that helped improve the quality and efficiency of beta testing over the past few years. And with the improvement in beta testing, the consequent quality of final versions has steadily improved.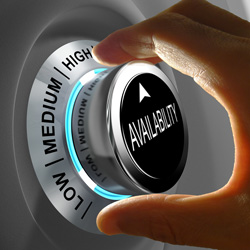 Today's businesses are addicted to IT. Every part of the business now needs Internet connectivity to function, and not just for cat videos during breaks; from communication via email, instant messaging, and VoIP, to back office ERP and CRM – not to mention the importance of digital marketing channels and ecommerce.
Applications, and even consumer-facing services, are now shifting to cloud and hybrid models as companies realise that in-house IT, once tasked with running an Exchange server and maintaining desktops, lack the tools and specialist expertise to keep these systems running.
Our heavy dependence on the Internet to get business done exposes a threat with the potential to transform the competitive advantages of this new world of doing business in the cloud into a business killer.
Let me introduce you to our first guest post by Lewis Bassett. Lewis is already enjoying the benefits of hosting with us, and has some interesting thoughts to share with you regarding the recent Google Penguin updates (Penguin Update 3 was just released this month, so read on!).
Unless you live in cave, you've probably heard about the Google Penguin updates over the last few months.
Webmasters and Search Engine Optimisers (SEOs) around the world have been waking to find their websites relegated to page five of the Google search results – from the top of page one, almost over night.
If this happened to you, you're probably wondering why.
Many of these websites are very well optimised. Yours was too. So what gives?
In my opinion, this seismic shift has been a long time coming. And the reason so many SEOs and webmasters are left confused is because most don't understand how – or more importantly why – the Google search engine works.