Meet us at Cloud Expo Europe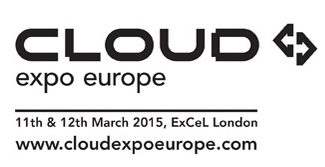 The Layershift team is gearing up for the Cloud Expo Europe conference which is being held on the 11th and 12th of March 2015 at ExCeL London.
Cloud Expo Europe is the very best place to discover the industry's newest and upcoming technologies and business solutions and we're proud to be one of the exhibitors. The 2014 event saw over 12,000 visitors and this year the organisers expect even more people, so register now (free) to be part of one of Europe's largest cloud hosting events!
Visit us at booth #600 and win great prizes!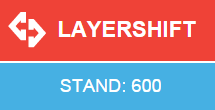 We will be there together with the Jelastic team, so visit us at booth #600! We will be happy to talk to you about our hosting services, show you some demos, and answer any of your questions. We'll be giving away some great prizes too, so don't miss out!
You also don't want miss Jelastic CEO, Ruslan Synytsky, presenting: "Turnkey Private PaaS and IaaS for Systems Integrators and Enterprises" on Wednesday 11th March from 15:15 till 15:40! Ruslan has over 15 years experience in the IT industry (before Jelastic, Ruslan worked for iQueLab, SolovatSoft, Datamesh and at the Ukraine Space Agency) and he will share some of his interesting insights about the PaaS and IaaS industry.
The star of our booth will be our Jelastic PaaS and we're really excited to share its latest innovations and help you take advantage of its features in your next project.