Fast And Efficient Cloud Scalability: How PrestaBR E-commerce Development Agency Handles Traffic Spikes Using Layershift Jelastic Hosting – Case Study
PrestaBR is an e-commerce development agency, specialised in PrestaShop Platform since 2011. They are using Jelastic to host and manage medium and large size e-commerce stores they develop for their clients.
Jelastic is a cloud platform as a service, built to deliver instant server scalability for resource-intensive websites and applications.
Experiencing performance issues during traffic spikes and increased costs for hosting resource intensive e-commerce websites, Thiago Ferreira – Projects Director, decided to look for a better solution to host his client's websites.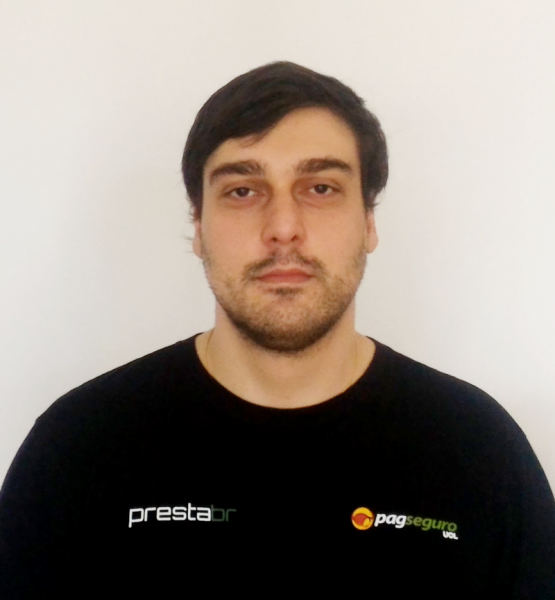 "We were looking for scalable hosting to control simultaneous access spikes" – Thiago Ferreira, PrestaBR
PrestaBR needed a reliable cloud solution that would help them scale multiple websites with high traffic needs. There are several providers on the market and Thiago tested and compared some of the most popular ones such as AWS, Google Cloud and Microsoft Azure, before deciding to use Jelastic Cloud Platform.
"Jelastic is really amazing; it provides very fast and efficient scalability, both vertical and horizontal while also giving us the ability to manage multiple accounts simultaneously using a very user-friendly interface"
Finding the right Jelastic hosting provider
Jelastic is a powerful cloud platform offered by several hosting providers with infrastructure across the globe. There are several things to consider before choosing which provider is best for you; such as datacenter location, performance, customer support, server management level, price and others according to any specific hosting needs you might have.
After testing more than 20 Jelastic hosting providers, choosing Layershift was an easy decision for Thiago. The server performance and efficient customer support, included backups and additional services differentiated Layershift from other Jelastic providers.
"The quality of network and hardware are exceptional at Layershift. Their support is very efficient, friendly and competent. They offer backups to separate isolated hardware, a full copy every 6 hours, retained for 14 days. Also, they offer complementary services like CDN and Firewall with PCI Compliance. The service they provide is very stable and the prices are also great"
Benefits of using Layershift Jelastic
Using Layershift Jelastic has brought many benefits to PrestaBR, the most impactful being "simplicity and practicality, it gets much easier to solve various day-to-day problems" – says Thiago. He had no problem getting started with Jelastic as the extended documentation and support, plus a user-friendly interface allowed him to get used to working with Jelastic platform really fast.
"I had no problems to start using Jelastic, it was really easy. Consulting the documentation a few times, some small clarifications, I got used to working with it within a week"
Being able to scale your server resources to cope with high traffic demands at any given time, is crucial for any e-commerce business as it will directly reflect on your profits. PrestaBR wanted to offer their customers a hosting solution that is not only performant at scale but also cost-effective.
What about costs?
It is well known that e-commerce websites can be resource intensive and you can't really predict the required resources in advance. Not to mention paying for extra resources you might or might not need, can easily drain your budget resulting in decreasing your business profitability.
Thanks to the pay as you use pricing model, Jelastic not only was scaling server resources according to traffic demand but also allowed PrestaBR to pay only for the exact amount of resources consumed, resulting in cost reductions for all of their customers.
"About costs, all our customers have been positively impacted and are extremely satisfied. A great example is the store www.westcoast.com.br, the saving is around US$ 6k/month"
PrestaBR has been successfully hosting e-commerce websites with Layershift Jelastic for over two years now. If you are looking for a cloud hosting solution that can easily scale and deliver high performance for your e-commerce store, you should give Jelastic a try: