Managed Cloud VPS Migration
When it comes to switching providers, most web admins have reservations (for obvious reasons) because migrating all that data (i.e. websites, databases, email accounts, etc.) across to the new host usually implies a lot of effort and wasted time. But moving to Layershift is very different.
Our expert migration engineers handle almost the entire process and stop at nothing to ensure that the transition goes as smoothly and painlessly as possible.
Case study: Brainstorm Creative Studio
Kevin Smith, one of the founders of Brainstorm Creative Studio, was kind enough to share his insights about their recent migration from Singlehop to Layershift. We're sure that after reading this case study you'll stop worrying about the migration and start thinking about the benefits of moving to Layershift instead.
"Companies like Layershift are so rare, and great staff within them are even rarer, I feel very grateful to all of them for their help."
Kevin, how did the 'brainstorm' begin?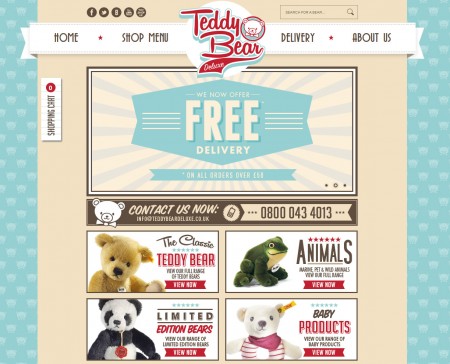 In 2007, after having saved funds and building a network of potential clients, I formed Brainstorm Creative Studio with my wife Katrina. We started simply by designing and building Joomla/Wordpress sites for local business and design studios.
However it quickly became apparent these were going to be problematic, as they suffer from many of the pitfalls of the open source software movement. I therefore had to develop my skill set, and learned to program in PHP using MySQL databases.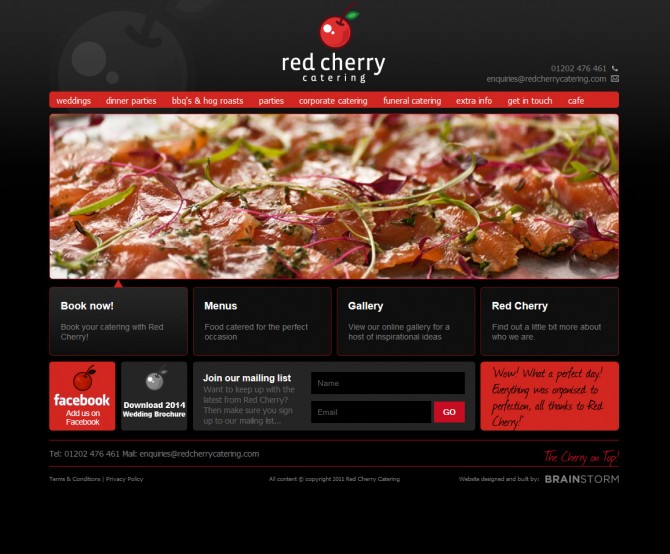 I developed our own in house content management system (CMS) that was directly targeted to the needs of our users and fairly straight forward for us to modify to each client's requirements.
Now we have a small team of 5 designers and developers, and are currently redeveloping the CMS to make it more flexible for us to integrate future products that we offer our clients.
Our new branding is also about to be launched, which you can see (top of this post), along with our new website (below), latest CMS and a dedicated support system for our clients.

I really enjoy helping small businesses to develop their ideas, promote their products and build their future.
How does hosting fit into your business?
We first started offering hosting to our clients as a "value added" service to accompany their websites. It was simply offered to take the pain away from them. However 100+ clients later, it's become a main part of our service offering.
We initially started on a shared hosting platform, which then moved to a VPS, which then moved on further to a dedicated server. We are now on a Cloud VPS with Layershift.
We host over 100 companies websites' (that we built in-house) and email solutions. We also host bespoke software we have developed for our clients, including booking systems, ordering systems and CRM's.
Where did you host your business before Layershift?
We were with Singlehop on a dedicated server.
"The server simply wasn't running how it should"
There were 2 motivations that made me want to shift, first was the response from the support team, and secondly the physical location of the server.
At Singlehop, it was fairly obvious the support team were getting frustrated at the number of tickets we were having to submit, but we were submitting them because we are very particular on the way we run things for our client base. Everything has to be simple and straightforward for the client, and downtime is not an option.
The server simply wasn't running how it should, and they feared taking responsibility for that even though it was theirs.
What was your first impression of Layershift?
Layershift were one of our first considerations, but the absence of telephone support worried me. I had a discussion via email and chat on the Layershift website, and I was assured it would not cause us any problems. I hesitantly moved forward with Layershift from here and I can say now that it was definitely the right choice.
They offered a human element to the sales process. They didn't pressure me and the sales staff were technically minded. I was really very impressed with the level of knowledge the sales staff had, so I made the connection that the support staff must be just as good if not better. Which they were.
What is the key advantage of using us compared to Singlehop?
"Now we get on with what we are professionals at"
Singlehop may be fairly proficient when it comes to fixing problems (if they have the time!), but Layershift do what they do to prevent these problems from happening, therefore you tend to spend less time talking to your server techs, and more time speaking to your clients.
Layershift have reduced the amount of time we spend on the server incredibly. Now we get on with what we are professionals at – building awesome looking websites and making our clients money!
How does Layershift compare overall?
"It's the Premier League
vs.
a Sunday kickabout with your mates."
It is difficult to make a comparison between Layershift and Singlehop, because there is no comparison. It's the Premier League vs. a Sunday kickabout with your mates.
One of my biggest pet hates within the hosting industry, is somebody in support denying a problem exists. I have NEVER had this with Layershift. I simply send the email, and within 5 or 10 minutes I have an assurance they are looking into the problem. Most tickets are solved within 20-30 minutes.
What are your main technical challenges?
Our biggest technical challenge is the fact we are not server specialists, but this is no longer a challenge as Layershift have integrated as a part of our team to cover this.
We provide free professional migration assistance as part of our comprehensive fully managed support.
How was the migration process handled?
This isn't our first time around the block when it comes to migrating our server and bank of clients. Each time there have been more clients and a more diverse set of data.
After passing over the credentials of my old server to the tech. team, they took over.
Whilst we did have a few growing pains, they were all dealt with efficiently, and in a way that improved our service. Advice was always given when I needed to make a decision. I always knew during the whole process exactly what was happening, without having to push for updates.
We normally schedule a test migration first to assess and test everything before the live migration.
We performed a test migration first. How did this help?
The test migration not only put our minds at rest, but also our clients.
It allowed us to thoroughly test all of our clients' accounts, without any hassle. By simply changing a few entries in our hosts files, we were able to see our clients accounts as they would be on the new server. We were even able to test if any settings would need to be changed on their email accounts (which didn't need changing in most cases).
This allowed us to assess how much time would need to be reserved for the short term support to our own clients immediately following the migration, which was minimal.
Any problems during the live migration?
Yes, but they were minor, we'd set enough time aside to allow for this possibility. It was solved by simply restarting the migration process and a slight change of plan from the tech. support at Layershift.
"they forwarded all connections from our old server to the new one"
To move to Layershift, we had to move a lot of accounts, then check them, correct any problems, check them again and then modify the DNS entries to migrate the client fully.
This was beyond our in house expertise (we are web developers with basic server experience, not server professionals), so we had to rely on Layershift to do this for us.
Whilst there were problems, they were always handled professionally and never ignored; but the best part of the migration process was the switchover:
Rather than simply migrating the data across and changing the IP's at the registrar, they forwarded all connections from our old server to the new one, and then asked me to change the IP's. This way we avoided propagation problems.
First impressions after the migration?
"better features to manage our client base"
Once we had migrated across, not only did we have better features to manage our client base with (we shifted from cPanel with WHM to Parallels Plesk), Layershift also installed a billing platform on our account for us so it will soon manage renewals as well.
They also significantly improved server security and advised on best ways to migrate some of our older accounts into a safer environment (update old software etc).
Companies like Layershift are so rare, and great staff within them are even rarer, I feel very grateful to all of them for their help during the migration process.
How is this change reflecting on your business and profit?
Now that we are with Layershift, the level of support we need to provide our client base has gone down. This is simply because:
We get less problems, and problems we do face are fairly minute, and
Layershift support take on root responsibility.
At first the thought of giving up root privileges scared me, however now it is a relief.
With our client's need for support decreasing, we are now making a profit on our hosting platform. It's an integral part of our business, and we are on a platform that will allow us to grow.
Would you do it again? 🙂
Move to Layershift? Yes!
Migrate to another server? No!
---
Kevin, thank you so much for taking the time to answer our questions. I'm very pleased to hear that Layershift are helping you to grow your business and I wish you the best of luck with the re-branding campaign!
Can't wait to enjoy the benefits of a free expert managed migration to Layershift?
Contact our sales team to get started!