Case study: Fusion Ticket powered by Plesk 11.5 Managed Hosting

Today's case study showcases the importance of using the right tools (with the right service provider) for your web hosting needs, so that you can focus your time and energy where it's most useful – developing your application and websites.
"We love the latest Plesk Panel 11.5 with all the new features, managing the server is a piece of cake now!"
As Platinum Parallels Technology Partners, Layershift's technical team are all highly experienced Parallels Plesk certified engineers. With over a decade of experience with this product we know exactly how it works, and more importantly know how to make it work best for you.

We are very excited about the latest Plesk version – 11.5. Our customers have been enjoying its many benefits for a little while now, so it's a perfect opportunity to evaluate the real-world benefits of Plesk 11.5 combined with our legendary fully managed service.
Mike Taylor, Administrator and Marketing Manager at Fusion Ticket, was kind enough to share his thoughts regarding Plesk 11.5, and his upgrade from cPanel to Plesk.
Mike, can you start by giving us a brief overview of the Fusion Ticket project ?
Fusion Ticket is an Open Source Box Office and Ticketing Solution. The scope of this software was to create a usable and complete box office solution for charities and small venues that don't have the extreme budget or the need for a full box office solution, whilst maintaining full functionality and large customization and feature set.
The Fusion Ticket Project was initiated in early 2007 by Christopher Jenkins. Derived from phpMyTicket as a merely bi-product of upgrades to phpMyTicket (made by Chris Jenkins at the time), it now offers comprehensive solutions for online and Box Office ticket sales to more than 4000 registered users worldwide (including Small Theatres and other Event Organisers).
How did you turn this idea into a business?
The wide user base of the Community (Open-source) version results in a significant income stream in the form of donations in return for support. The sale of Electronic Payment Handlers, Customisation, Hosting and Special Development further augment the income.
We're happy to have you on board, but what made you choose Layershift?
Prior to Layershift, we used unmanaged Servers from VMLinux and Deziweb to host the Fusion Ticket domains. However, after Chris Jenkins decided to pursue new ventures (he is now a successful Android App Developer), we were forced to revise our priorities.
The overhead and expertise needed for Server Management coupled with the need to rationalise our servers resulted in selection of Layershift. Your fully managed hosting solutions backed up by the very comprehensive Service Level Agreement convinced us this was the company that best suited our needs.
At the beginning of our relationship you mentioned that you've had several issues with your previous provider, thus wasting precious time dealing with the site management. How has this changed since moving to Layershift?
Layershift's Fully Managed Servers with scalable resources have totally met our needs. We were impressed by the rapid response time to all our support requests and we are extremely happy with the reliability and quality of the service.
Which control panels do you have experience with?
Prior to our change of Hosting Provider to Layershift we had used both cPanel and DirectAdmin for the Control Panel.
How did you feel about switching to Parallels Plesk Panel?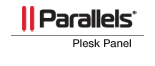 Moving to Plesk was a significant factor in the decision to move our hosting. We realized that migration from the familiar and widely used cPanel could pose problems however we were ably supported by the Layershift team and were quickly able to familiarise ourselves with the rich feature set of Plesk.
What was your first impression about Plesk?
"It has a very user-friendly interface, it's stable and it performs extremely well."
As I wasn't familiar with the Plesk control panel, I was surprised to see how easy and intuitive it actually is to use and it only took me a little while to learn how everything works. It has a very user-friendly interface, it's stable and it performs extremely well.
Which Plesk features are the most important to you?
More recently we have upgraded to Plesk 11.5 and have not been disappointed. Although we have yet to avail ourselves of many of the new features we have been impressed with the sleek interface and particularly the ability to create individual User Accounts with their own log-in and the assignment of roles and subscriptions, the ability to enable/disable functionality for individual users and the assignment of resources to subscriptions. The revised management structure results in close grouping of the functionality.
How would you compare it now to cPanel or DirectAdmin?
We love the latest Plesk Panel 11.5 with all the new features, managing the server is a piece of cake now!
"I never want to go back to other control panels!"
In fact in our opinion if we were to rate the three major options then cPanel, good as it is, would be third choice, with DirectAdmin second and Plesk 11.5 a clear leader. I never want to go back to other control panels!
Let's talk a bit about money. Are you comfortable with our pricing?
When we first contacted Layershift we were a fledgling company with limited budget so of course we needed to be very wise about the way we spent our money. Layershift was able to provide an extremely cost effective solution which, in our experience cannot be bettered. The response to support tickets is prompt and comprehensive and the servers are expertly managed.
And on that subject, we're currently fundraising via indiegogo to support our production release. We need to raise £2,500 by 22 December. We're over halfway towards our target, but every £ helps so if this project sounds interesting to your readers we definitely welcome their support!
You can even grab 1 year of professionally hosted Fusion Ticket (on our top-quality Layershift-powered servers) for just £50, capable of handling 52 events.
Learn more about the campaign at http://igg.me/at/Fusionticket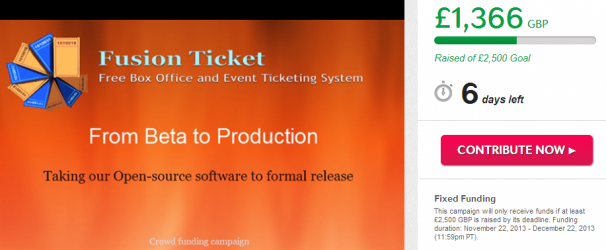 What about Performance & Scalability prospects? Do you feel we have you covered in case your needs suddenly increase?
As a growing Company, it is vitally important for us to know that there is a well structured upgrade path that can allow us to scale our server capability up whenever we need to, fast and without any downtime. Layershift is well placed to fulfill such needs.
Performance is solid with our current servers and has been without the problems encountered with previous suppliers.
As more customers start using the hosted version of the Application on our Commercial site http://fusionticket.com , Scalability is very important for us as loads can rapidly increase and we need to make sure the website is up and running 24/7. It's highly reassuring to know that we can increase our server power with Layershift without any downtime or disruption to our service – so we can always cope with increased application demand.
Has the level of technical support received met your expectations?
Technical support has exceeded expectations: responses are very quick with an instant acknowledgement, and usually include a well explained solution straight-off.
More complex issues that require deep investigation are usually handled within a few hours, which is much better than waiting days only to find the issue reported wasn't properly understood!
Any suggestions about what can we improve?
I like the way things are now. Your service is very good, I hope we can do business for a very long time.
---
Mike, thank you so much for taking your time and answering all our questions! It's a pleasure to know that you're enjoying hosting with us so much, and feeling the benefits of having us take care of the server management so that you can focus properly on your awesome project. We're looking forward to a very successful long term relationship!