Santa Cloud is coming to town
The final countdown to Christmas has begun and we know that all of you can't wait to spend some quality time with your family, friends, and loved ones. OK, maybe not all of you, we suspect there'll be at least a few programmers donning their Halloween masks by mistake:
Q: Why do programmers always mix up Halloween and Christmas?
A: Because Oct 31 == Dec 25!
If you don't understand, don't worry (and Google it!), but most of all don't be scared if you see a few confused ghouls roaming the streets over the next few days – these are the good folks that make the Internet world tick so give them a hearty handshake (and maybe a bucket load of sweets: let's face it you're going to eat enough sugar these next few days anyway!) on our behalf!
Joy To The World Wide Web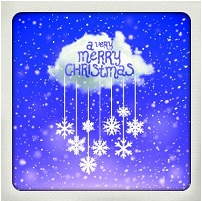 For the rest of you celebrating Christmas at this time of year, we wish you peace, joy, and all the best that this great holiday has to offer. Remember to take some time during the rush of overindulgence during the holidays to enjoy the things in life that really matter.
To our customers, we just want to take the opportunity to say that we are really thankful that you chose to host your projects with us; we hope that next year you will continue to allow us to be a key part of delivering success and prosperity to your business, and we wish you every happiness and serenity for you and your entire family.
While Layershift watch your servers by night
We know that for the majority of our clients, the Christmas holiday season is almost always the most profitable time of the year, particularly since the infamous Boxing Day Sales start one day early in the online world, right on Christmas Day itself! With Experian and IMRG forecasting sizeable increases in online spending and website visits in general for Christmas Day / Boxing Day there'll be plenty of pressure on your servers to be performing at their best!
But don't worry, you can still Rest Ye Merry Gentlemen (and women!) – our expert team will be watching over your server flock()'s, fork()'s and more by night (and day) 24/7 and as ever will be on hand to pro-actively resolve any issues (while you sit back with a glass of wine in hand and get into the 'festive spirit' – literally).
Whilst we will be running a skeleton staff so that our hard working team can enjoy their own quality family time as much as possible, technical support remains available 24/7 throughout the festive period.
We appreciate your understanding that minor, non-urgent, issues may be dealt with more slowly than usual, as our support team will be operating at reduced capacity and may occasionally need to prioritise, but be assured that we are here to keep everything running at its best as always.
For billing and sales queries, our friendly team will be available during UK business hours from 9 to 5; so we're closed on Christmas Day, Boxing Day, over the weekend, and on New Year's Day.
If you need more resources or expect to have peaks in traffic during the Christmas holiday, don't forget that all Layershift Cloud VPS feature Non-stop Upgrade™ technology and can be resized instantly at any time via My Layershift. Meanwhile our Jelastic PaaS constantly scales your servers to suit resource demands at all times.
Thank you for another wonderful year from everyone at Layershift!